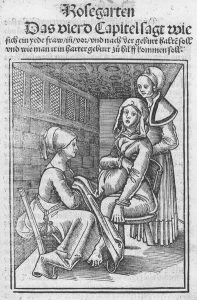 I have been training doulas since 2008, when I set up Developing Doulas with fellow doula, Linda Quinn. Since then we have helped many women to become doulas, many of whom are now members of Doula UK and practising doulas.
After successfully running several courses at Linda's house in Norfolk, I now run the courses near Cambridge and my colleague Indira also teaches the course in London.
I don't like to refer to 'doula training' and prefer the phrase 'doula preparation' since doulas don't receive qualifications and remain lay supporters while they are working. The courses help participants to explore their attitudes to birth and discover ways of offering support without interfering or 'giving advice'.
Interested in becoming a doula? Visit Developing Doulas to find out about courses or get a more independent view at Doula UK.